01-17-2022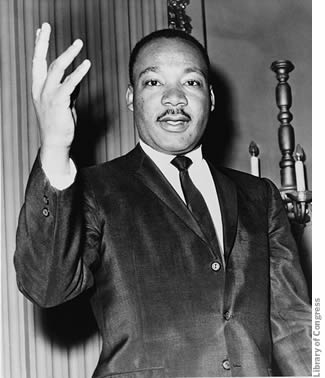 Observe Martin Luther King, Jr. Day as a Family
Today is Martin Luther King, Jr. Day. Make it more meaningful by helping your child do some research to understand why King is an honored figure. Together:
Look up facts about Martin Luther King, Jr.'s life. Where was he born? What jobs did he have?
Research the work King did. What causes did he support? What did he believe in? Talk about important concepts such as injustice.
Read King's famous "I Have a Dream" speech. You'll be able to find the text online or in a book at the library. Talk about what King dreamed of. What are your child's dreams for a better future for society?
Brought to you by:

West Point Consolidated School District
© 2022 The Parent Institute, a Division of PaperClip Media Inc. All Rights Reserved.